Changing your password
If you've forgotten your password, you can reset it by clicking the "Need Password" link on the sign-in page.
If you are already signed into your account, change your password by following these steps:
Click on the button labeled "Open account and settings menu" at the top-right corner of the page. Visually this looks like an icon of a person..
Select "My Account" from the menu.
Click "Edit" next to your current password.
Enter your current and new passwords.
Click the yellow "Save" button to confirm.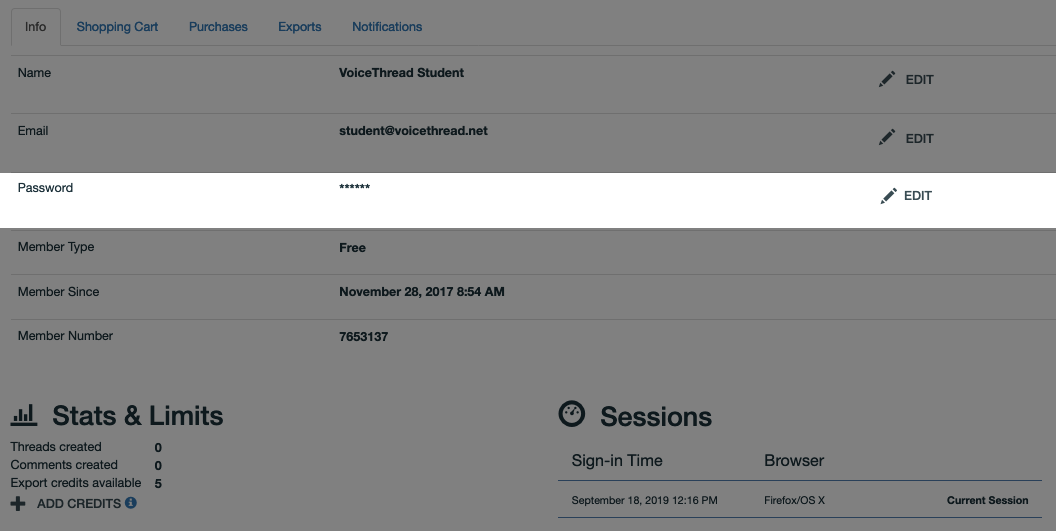 Note: If your institution uses external authentication, you will not see the option to update your password on this page.  Please contact us if you are unsure about how to access your institutional account.