5 Lessons Classroom Teachers Can Learn From Coaches
Classroom learning is often criticized for being too removed from authentic experience. Coaches rarely face the same criticism and here are a few reasons why. Coaches generally use most of the following approaches to teaching that can be overlooked in the traditional classroom setting:
Get to the hands-on practice as soon as possible
---

Athletes, just like academic students can't start doing something until they know what it is they should be doing, but coaches know that with limited time they had better use words economically and get the students practicing and developing an understanding as soon as possible. The goal isn't to show how much experience the teacher has, the goal is to show how much experience the students have. The only way for them to get that experience is through hands-on practice as often as possible.
Formative assessment is vital
---

Imagine a coach who never gave feedback during practice and then spent hours after the game evaluating players on those very skills. That would seem sort of crazy. Athletes are used to coaches either praising or correcting them after each attempt they make during practice. Formative assessment is non-stop during practice. In the classroom, students often have to wait days or weeks to be assessed through a tool like a quiz or an exam.
Authentic assessment is the goal
---

Would you practice a sport if you knew you'd never play an actual game? Would you listen to your coach if she gave you a multiple-choice exam about the rules and strategies instead of letting you prove your learning on the field? Coaches know that learning the rules and learning the vocabulary are just means to an end. The only yardstick for measuring success is how well the players apply their knowledge in the game. In school we judge students on whether they are familiar with the rules but we don't judge how well they apply what they learned.
Emotion is the primary motivator
---

Unfortunately, a word often associated with school is "boring." How it this possible? In school we learn about volcanos, world wars, Shakespeare, civil rights, yet somehow we manage to sanitize it of all emotion. Every subject from history to science has emotional resonance. Every subject can bring out joy, wonder, shock and empathy. School should be an emotionally charged experience. Compare a half-time speech during a playoff game versus a lecture about Stalin. We can learn a lot from coaches.
Data can make us better
---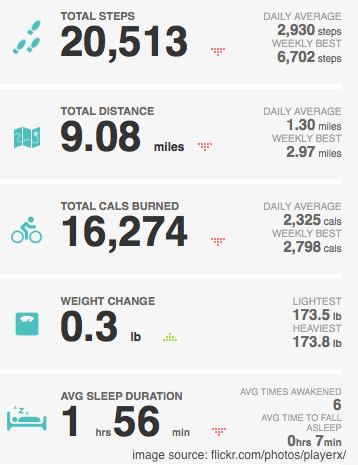 Coaches use data all the time. They record statistics, tendencies and many other valuable data points. They take all that information and tell a story with math. The story might be "We've found our opponents' weakness and here's our plan to exploit it" or "We've found our weakness and here's our plan to correct it."  In essence, the next week's game plan is data-driven design.
Can you think of any other lessons that classroom teachers can learn from coaches? Let us know in the comments below!